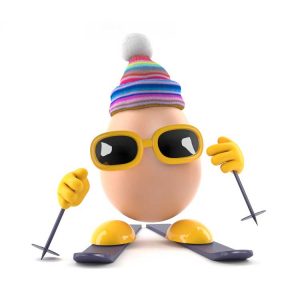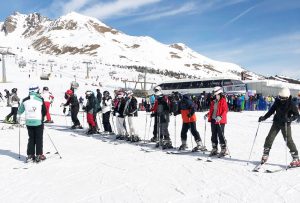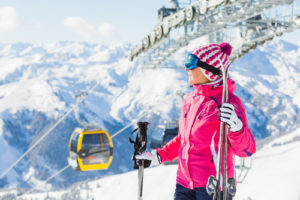 Talk about skiing during Easter and get ready to see some raised eyebrows and an accompanying 'huh?'. Tons of people believe some myths about skiing in Easter that causes them to avoid the delights of this exciting sport during this magical time of the year.
Easter break is actually a great time to go skiing! Skiing in April comes with many benefits including beautiful sunny days, longer lift opening times, and big snowfalls that ensure you have all the fun you could ever want.
In this article, we will be clearing the air about some of the misconceptions surrounding skiing at Easter and sharing the reasons why they are false. Here are five popular myths about skiing in Easter which are totally false.
Myth 1- There is no snow.
This has got to be the most popular myth about Easter skiing which is totally false. The Easter holidays usually fall between March and April which are some of the warmest months of the year, but there is still a good amount of snow.
Snowfalls at this time of the year is actually more regular than during the mid-winter season. Resorts in Europe have great facilities that sustain the snow and even supplement it if the need arises to ensure you have a great time.
Choosing the right resort plays a huge role here and It is also advisable to go for resorts with an altitude of at least 2000m above sea level.
Myth 2- The Ski season is over.
People tend to associate skiing with winter and believe that the fun all ends after Christmas. This is quite wrong as the ski season is still very much on and lots of resorts remain in operating until the end of May. Easter is a lovely time to go skiing and many snow-heads take advantage of this time to have the fun of their lives.
The experience is a bit different from skiing during winter because the temperature is less harsh, it also doesn't get dark early so you get to spend longer a on the slopes. Plus, the scenery is so beautiful and you get to see ice top mountains against a clearer sky and experience a lovely après ski!!
Myth 3- It's too close to exam time.
There are different departure dates for school groups to go skiing. It is best to choose a date that is not too close that it affects your exams. Schools have the option of going during the February mid-terms while some choose to go early in April.
Skiing is highly therapeutic. Breathing in the great outdoor air and watching beautiful scenery stream past is a great way to clear off your young mind before the exams.
Myth 4- It is expensive.
This is false. Easter is actually one of the cheapest periods to go skiing. Most people don't go skiing during Easter, the crowd, queues and rush are far less when compared to Christmas. Transportation and accommodation fares are far cheaper and going as part of a group will attract good discounts.
Resorts also give great deals at this time of the year which can help you save more money. Skiing gear can also be acquired at cheaper rates at this time of the year too.
Myth 5- You get more injuries with slushy conditions
Although the temperature is a bit warmer during Easter, the snow is not slushy due to the facilities put in place by the resort to ensure the snow is in a perfect skiing condition.
The reduced crowd and milder weather also minimize your chances of getting injured, making Easter the perfect time for novices and beginners to ski. You get to have enough space and to take in instructions from your tutor and practice accordingly.
At inspireski we organise school trips to some of the world's most exciting destinations – find out more today.
Easter Skiing Myths Debunked