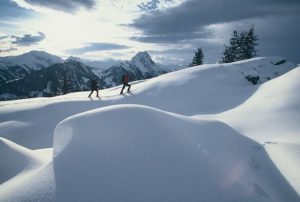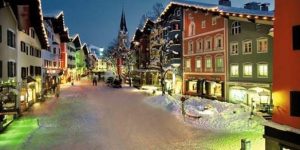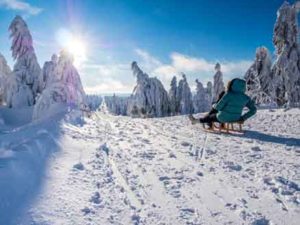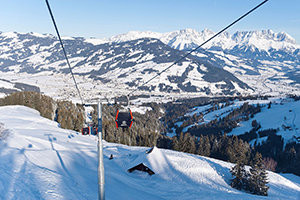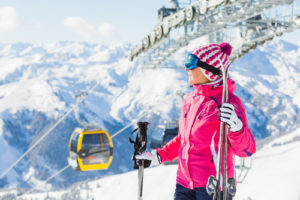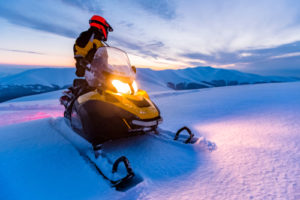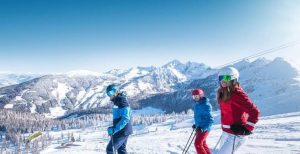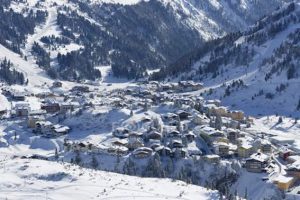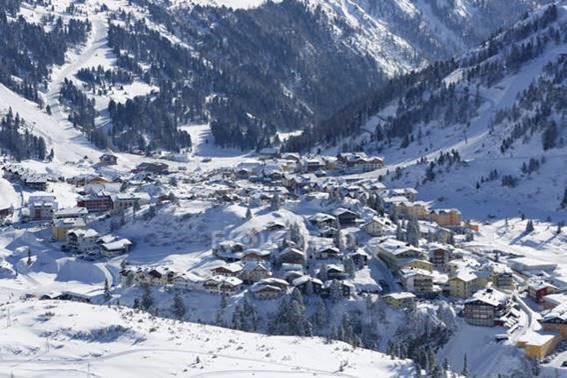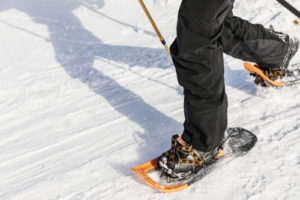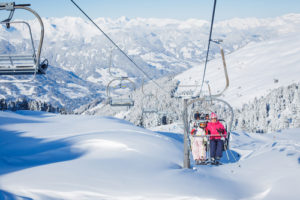 If you're looking for destination inspiration for your next school ski trip – look no further than Austria! 
Continually voted among the top ski destinations in the world, your students can gain new skills, form new friendships and develop their passion for a thrilling sport…whilst enjoying the clean, fresh mountain air in nature's playground. Austria also has some of the best snow records in Europe, Austria's excellent snow fall, even late in the season, is due its North Easterly position in the Alps drawing in colder air and snow from Russia.
And with over 50 years combined experience in school ski travel, our expert team are ready to guide you through the process, and create the perfect tailor-made package for your group. 
Here are our Top 3 School Ski Destinations in Austria – Gute Reise! 
Kitzbuhel 
First up is the wonderful winter resort of Kitzbuhel 
Kitzbühel is undeniably one of the most famous and beautiful winter resorts in Austria (if not Europe), where not only can you experience a sensational skiing adventure, but also embrace the enriched culture of this nearly 750-year-old town, and thanks to Salzburg, Munich and Innsbruck being just 2hrs away, history and skiing are right on your snow-dusted doorstep.  
Kitzbühel not only combines all the charm of cobbled streets, historic buildings and 57 state-of-the-art lifts. Yet, with 200 days of guaranteed snow, 234 kilometers of downhill runs, and over 60 mountain huts and restaurants to choose from, you have all the makings of a classic winter break with something for everyone.  
What is even more exciting is that Kitzbühel is home to the Hahnenkamm annual World Cup hosted in January. What a great opportunity for your students to get the cow bells out as they storm down the Streif piste at a top speed of over 140km/hr.  You and your pupils can follow in the foot steps of GB slalom skier Dave Ryding who became the first ever British World Cup winning in Kitzbuhel this month. 
Also, something great to know for a more experienced group is that the downhill section of Kitzbühel is 3312m long with an 85% gradient at its steepest point, ending close to the centre of the resort. However, Kitzbühel accommodates for all levels, and is in fact a beginner's paradise, with dedicated learning areas on Pass Thurn or at the Fleckalmbahn Gondola, between Kitzbühel and Kirchberg. Those with a bit more experience can also try out the 'ski safari', leading groups along a scenic trail from the Hahnenkamm and zigzagging across the mountains to the Resterhöhe lift at Pass Thurn. 
There are also lots of fun things to get involved in off of the slopes such as swimming at the Kitzbuhel Aquarena, ice skating, bowling, shops and cafés, or you can even watch an ice hockey match to give you trip that extra wow factor.
Most importantly, the resort is right on the doorstep of your hotel. What could be a better way to start you day than stepping out to such stunning view!
Saalbach 
 Or perhaps you may prefer the spectacular Saalbach-Hinterglemm resort?  
Saalbach is a beautiful wonderland village, with such a lively atmosphere, that people all over world travel to embrace. This charming place has beautiful, unique narrow pedestrianised streets centred around a historic church, and the main streets are mostly traffic-free so young groups can feel safe while walking through the village. This wonderful destination has so much to offer with its revered international recognition and it is consistently voted one of best ski areas in the world.  
You will be in awe entering into Austria's second largest Ski resort at Saalbach-Hinterglemm, where you will find 70 cable cars and lifts, over 60 cosy ski huts, numerous snow parks, a freeride park, and guaranteed snow all season thanks to the huge investment in the ultra-modern snow making facilities. This diverse haven has something truly spectacular for everyone, that you'll want to go back with you school group again and again.  
Moreover, with approximately 270km of Skicircus to explore and with 140km of beautiful wide-open easy blue runs, and direct access to nursery slopes in both Saalbach and Hinterglemm for beginners. Saalbach is the perfect location for your pupils to develop their skiing abilities and gain confidence safely. However, for the more experienced groups, there are 112 km of red and 18 km of black runs available. So, if you're looking for more of a challenge, you can easily find your steeper/mogul runs at the Schattberg and Zwolfer. It really doesn't matter what level you currently are; you'll definitely have the time of your life soaring down these endless pistes and looking out at the most breath-taking landscapes, and the best part is that pupils can race their friends on the downhill slalom and view video recordings of their skiing via the video slopes. Also, an added bonus for teachers is the free WIFI on the slopes, meaning you can give parents live updates of the pupils skiing progress. 
Yet overall, this village has so much more to offer other than skiing, with a variety of activities such as bowling, ice-skating, tobogganing and sleigh rides to get involved in, and all of this only a 5-minute walk from your hotel, your group are guaranteed to make memories for a lifetime.  
Skiwelt 
Or why not head to the grand SkiWelt Wilder Kaiser-Brixental which is one of the largest and most modern and interconnected ski areas in the world, found in the stunning Wilderkaiser mountain range. The SkiWelt-Wilderkaiser area is home to the villages of Ellmau, Scheffau, Söll, Hopfgarten, Westendorf, Brixen, Going and Itter. 
This resort should not be missed! Skiwelt really has the wow factor with its enviable snow records, and if needed the resort has invested in high-tech system of environmentally friendly snow cannons. You don't want to miss out on Skiwelt's seemingly endless range of wide open blue and red runs which is perfect for all abilities, or its 90 modern lifts for skiers to use. Be prepared to be blown away by its glorious panoramic views of more than 70 mountains.  
This little paradise is the perfect location for school trips, giving you direct access to more than 288 kilometres of ski runs, as well as 21 downshills, and an exhilarating ski safari. For beginners there is a large practice area next to the bottom of the lifts and around the summit of the Hohe Salve. Those with a little more experience should head to the Black Eagle run to Hochsöll, or the steep but grippy south-facing run to Hochbrixen, and the blue intermediate run to Hopfgarten is the longest blue run in the SkiWelt at 5.8km.
Not only that, the Skiwelt has lots of entertainment on and off the slopes with the Alpeniglu Igloo Village, 3 fun parks, incredible ski runs, 3 floodlit toboggan runs, as well as Austria's largest night-time ski resort. 
Even when you are away from the slopes, you can take your group on other activities such as swimming, ice skating, Austrian bowling, or go on a fun shopping trip to Wörgl or Kufstein. You'll even have the chance to go and watch an Ice Hockey match!
Not only is SkiWelt one of the best places to ski in Austria, but if you are also looking to combine your fun filled skiing adventure with some exploration into some of Europe's most fascinating history, you have Salzburg, Innsbruck and Munich, only an hour's drive away. 
So, why not start exploring your next ski adventure in Austria for 2023! For more information, contact our expert team. We look forward to hearing from you.
DESTINATION INSPIRATION: Welcome to Austria